Category:
Mushroom Island/Fields [Java]
Page 1 of 2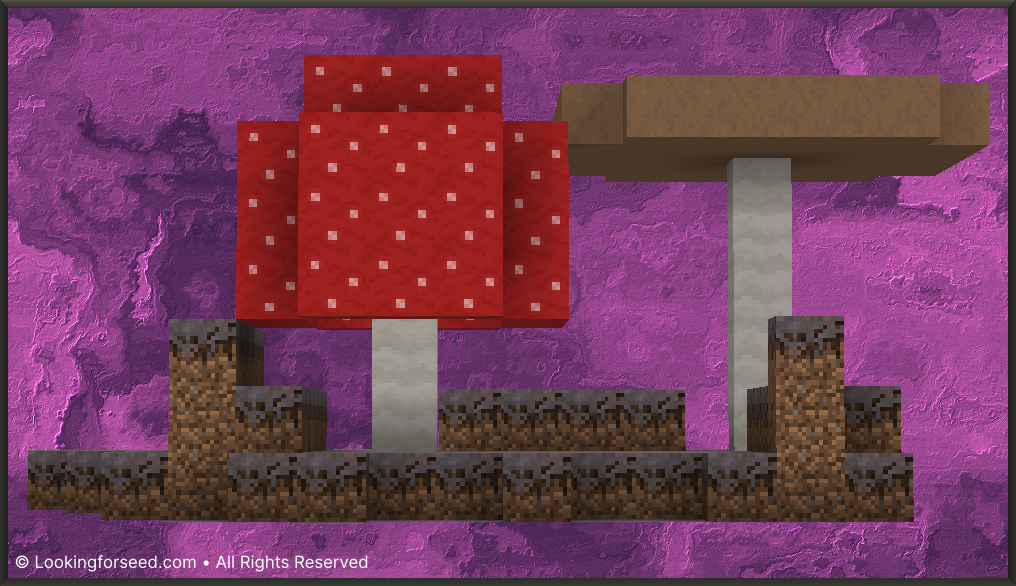 Mushroom Island/Fields for Java only. All seeds are currently for 1.16 (Nether Update).
Mushroom Island/Shore is a rare Biome made of Mycelium. In this Biome, there are no trees, instead, there are trees-like mushrooms everywhere. No other mob except Mooshroms spawn in this Biome. Mushroom Island/Shore is always located in the Ocean or adjacent to Ocean.