Category:
Ruined Portal Seeds [Java]
Page 1 of 3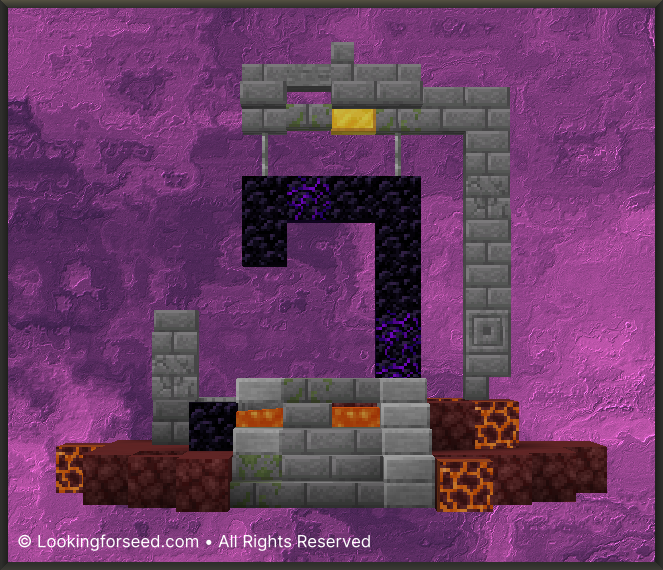 Ruined Portal seeds for Minecraft Java only. All seeds are currently for 1.16 (Nether Update).
Ruined Portal is a damaged Generated Structure which later can be fixed to be a Nether Portal. It consists mainly of Obsidian, Crying Obsidian, and Netherrack. Ruined Portal can generate in the Overworld (surface, underground, and even underwater) and the Nether.